---
---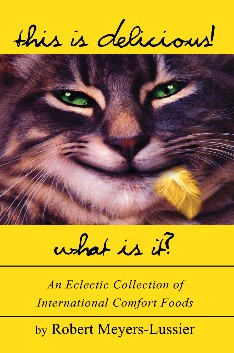 ---
You have found your way to the center of half of my life at the moment - the compilation of my life's work as a chef and cook. This Is Delicious! What Is It? is my first cookbook. I have an entire new site devoted to letting you know all about it there. Please feel free to connect to there from here.
I decided to have some parties, recreate some of my favorite dishes, photograph them, and tell a story with party photos, and include it all here.
Thus it is I have held four "photo shoot dinner parties". I will be posting new additions to the website as each event occurs, to reflect the full breadth of the happenings at each party.
---
---