Monterey, California
Home of the Defense Language Institute (DLI)
---
Located on the hill on the Monterey peninsula, DLI is truly an ultimate experience! Not only is one of the best schools of its type reside here, but the views of Monterey Bay are truly spectacular. The surrounding area is one of nature's treasures as well.
The hill is actually surrounded by several cities or towns - take a look at the map above to getter a better sense. I actually spent a lot of time in Pacific Grove as well, which borders the other side of the Presidio.
Following are a couple of maps to help get you bearing. Before I do so, though, here are the most helpful links I found for information on the entire Monterey Bay community. There is an awful lot to do here, so have a hoot!
City Of Monterey official website
Monterey as a vacation official website
Monterey as a wine country destination official website
---
Wide area map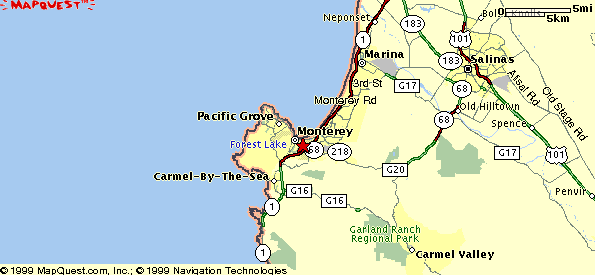 Focused map of Monterey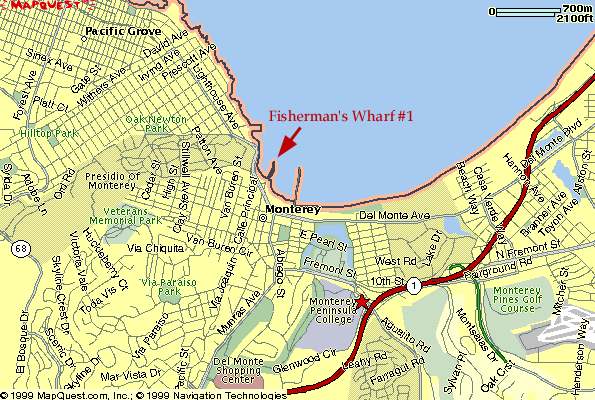 ---